To visit Rome by bike arriving to the centre town without traffic!
The house is situated at 150 meters from the beginning of the bicycle route number 3, which running alongside the Aniene River and then the Tiber River (bicycle route number 1), crosses the centre of the city.
You may visit St. Peter´s, Piazza Navona, The Roman Forum and the Historic centre without leaving the bike; if you want to leave the bike you will find yourselves in the ZTL (Limited Traffic Zone) where only the residents may use the car.
For the return trip you may change the route going through the green of Villa Borghese and Villa Ada, passing by the Zoo to reach once again the bicycle route number 3.
We will provide you with a plastic map to be fixed to the bike with the itineraries, the fountains, the restaurants, the "pizzerie al taglio", and the coffee shops with tables outside.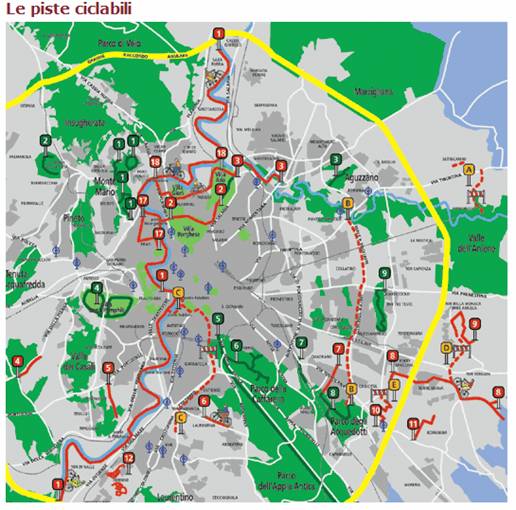 Menu'